History of Comanche
City Braggin'
The City of Comanche is located in southern Stephens County in Southwest Oklahoma. The townsite is in the original Indian Territory, just two miles east of the Oklahoma Territory/Indian Territory line that made for some very interesting and fascinating history. Comanche is located on the historic Chisholm Trail.
  The City of Comanche has a present estimated population of 1650 in its smallish town limits and can boast of a large and ever-growing rural population in its beautiful and fertile countrysides of ranches, farms and subdivisions outside the city limits.
  The historic records show an average temperature of a Comanche January is 40 degrees and 78 degrees in July with an average rainfall of 32 inches and 7 inches of snow annually.
  The business district is centered at the intersection of U.S. Highway 81 (Rodeo Drive) and Highway 53 (Oak Main), 94 miles southwest of Oklahoma City and 169 miles north/northwest of Dallas. Comanche is approximately 35 minutes away from Lawton and Fort Sill, and seven minutes south of Duncan, the high tech county seat of Stephens County and founding home of world-wide Halliburton.
  The City of Comanche has a number of beautiful public parks, a beautiful city-owned lake with a 9 hole lakeside golf course that also has camping and pavilions for picnics. Comanche is also just minutes away from one of the largest recreational lakes in Oklahoma, Waurika Lake. Comanche families and visitors can also enjoy the Asbury Splash pad in Kinder park made possible by the Asbury estate.
  Comanche also is the self-proclaimed "Rodeo Capital" and is the home of past and modern day "World Champion" cowboys and cowgirls, and past and modern day "World Champion" cowboys and cowgirls just a few miles down the road in almost every direction . It's rodeo facility has played host to many world famous rodeo performers in "Cowboy Park", "Clyde Burk Arena".
  Comanche has two medical clinics associated with Duncan Regional Hospital Comanche Family Care and Comanche Community Clinic of Lawton, and a nursing home facility in Comanche's rural area of Meridian that has been a mainstay for loving care for many area residents, some for generations.
  Comanche is very proud of its state of the art school system that can boast in recent years of having some of Oklahoma's top 100 seniors in its graduating classes. The Comanche High School  Indians have been one of the most successful football programs in southwest Oklahoma in the early 2000's and its other sports are equally competitive. The school recently made an addition to the physical education program through a million dollar grant which includes a State of The Art Fitness Center for students and faculty and citizens which has individual health monitoring equipment. The Comanche boys basketball team has also been among the area's best for decades. Sports facilities such as the Field of Dreams Youth Baseball/Softball Complex owned by the City of Comanche and the state of the art track field of the school show the latest commitments to not only education, but the physical well being for  for our young people. Our girls golf team has been a perennial power with back to back state championships in recent years and the boys' golf has also seen major sucess. CHS track team annually has state qualifiers and placers. Comanche FFA has been recognized as National Champions in many areas at the State and National Conventions. The new media design department has also received state and national recognition in the past few years. Our CHS cheer squads are annually among the best in the state with All-State Cheerleaders in recent years. Our band/music department and vocal department is well known throughout the state as one of the finest with All-State selections.  Comanche's speech/drama is a perennial power with state qualifiers and champions.  Our CHS wrestling program is among the state's best with multiple individual state champions, including 2 in 2018, Konner Doucet (BACK TO BACK) & Cade Cook.  The team also earned back to back to back (THREE-PEAT!) Academic State Championships in 2018. CHS Wrestling Coach Jason Miller has been recognized twice as "Coach of the Year".  Our CHS Lady Indian basketball team has become a state power in recent years and was the Class 3A State Runner-Up Champions in 2017. The Lady Indians returned to the state tournament in 2018 and made it to the state semifinals in Class 3A.  They were also honored in 2018 with the prestigious 2017-18 Class 3A Academic State Champions. Two Lady Indians, Misty Dossey & Jordyn Morris, were also honored with the prestigious designation to the All State Team. The recently added sport of cross country has seen multiple prestigious individual awards and the girls team was Academic State Champions in 2016.  Comanche's FAME Academy has been recognized as one of the top alternative schools in the state of Oklahoma.
 Comanche Sports Group LLC, led by Nick Reed & Ty Massey, works in partnership with the City of Comanche to host softball and baseball events at the Field of Dreams during the spring and summer.
  Comanche is also very proud to have a large number of churches of differing denominations, a nice and maintained business district, historic homes on tree lined streets, modern and spacious city hall with fire and police department, a radio station in its rural area, and the Comanche Times Newspaper World Headquarters overlooking Comanche's beautiful Rodeo Drive, and a variety of civic groups and clubs to serve the needs of the community. The citizens of Comanche help show their loving and caring spirit with their support of Comanche Area Toys 4 Tots, Christian Helping Hands Food Pantry/Clothes Closet, Jobs For Life, "Beautiful Day" project and other community efforts.
  The City of Comanche also celebrated the grand opening of the 10,000 square foot Asbury Complex Event Center in 2007 complete with meeting, banquet, convention, and performing art facilities, and one of the finest senior nutrition facilities in the state of Oklahoma made possible by a large monetary gift of the Asbury Estate of Pasadena, California, a former Comanchean.
  Comanche is very proud of its city government which is a statutory city government operated by a City Council/ City Manager.  Comanche has a highly professional fire department made up of full time employees and volunteers rated among the best in Oklahoma giving homeowners reduced insurance premium charges, and full time certified police officers and trained police reserves ready to answer the call. Comanche electric, water and street departments work around the clock to provide citizens services.  Community leaders and citizens have invested in the Corp of Engineer Waurika Lake Conservancy District in a water supply that proved to bring them through a severe drought. They have also invested in a community owned and operated state of the art and high tech electric substation for the future of Comanche and generations to come.
  An active Comanche Area Chamber of Commerce provides many activities to enhance the quality of life in Comanche including City Wide Garage Sales on the Ole Chisholm Trail, Comanche Chamber Oak Main to Santa Lane Christmas Light Extravaganza Parade, Trick or Treat the Trail, and an annual Chamber of Commerce banquet. The City of Comanche and civic organizations sponsor events such as "4th of July Food Fest" and a giant fireworks display to celebrate the birthday of our great country. The Comanche Ag Boosters annually host "Fall Fest" downtown. In addition, Comanche is becoming well known as one of Oklahoma's most patriotic cities.  With Ole Glory seen flying at almost every turn.  In addition Comanche  American Legion Post is faithfully in charge of displaying the flags throughout the community on legal and special holidays.
  Comancheans, some of the most humble, best and friendliest folks anywhere, can also boast of their renewed commitment by the Comanche City Council and city staff to improved streets, services to its residents, and quality of life for its families, only means the best is yet to come.
  It's easy to see why Comancheans are proud to say, "Welcome to Comanche, the Best Hometown Anywhere!"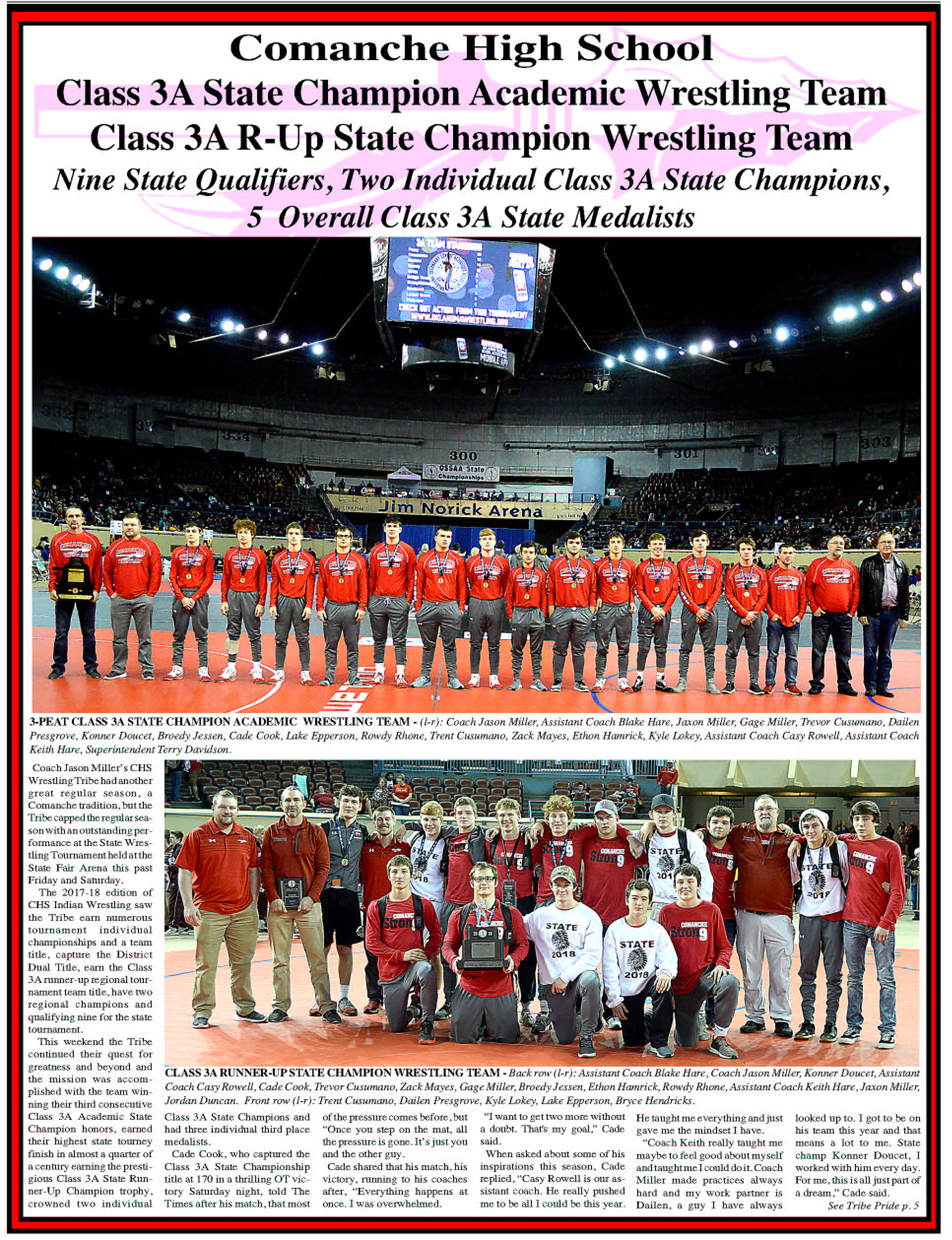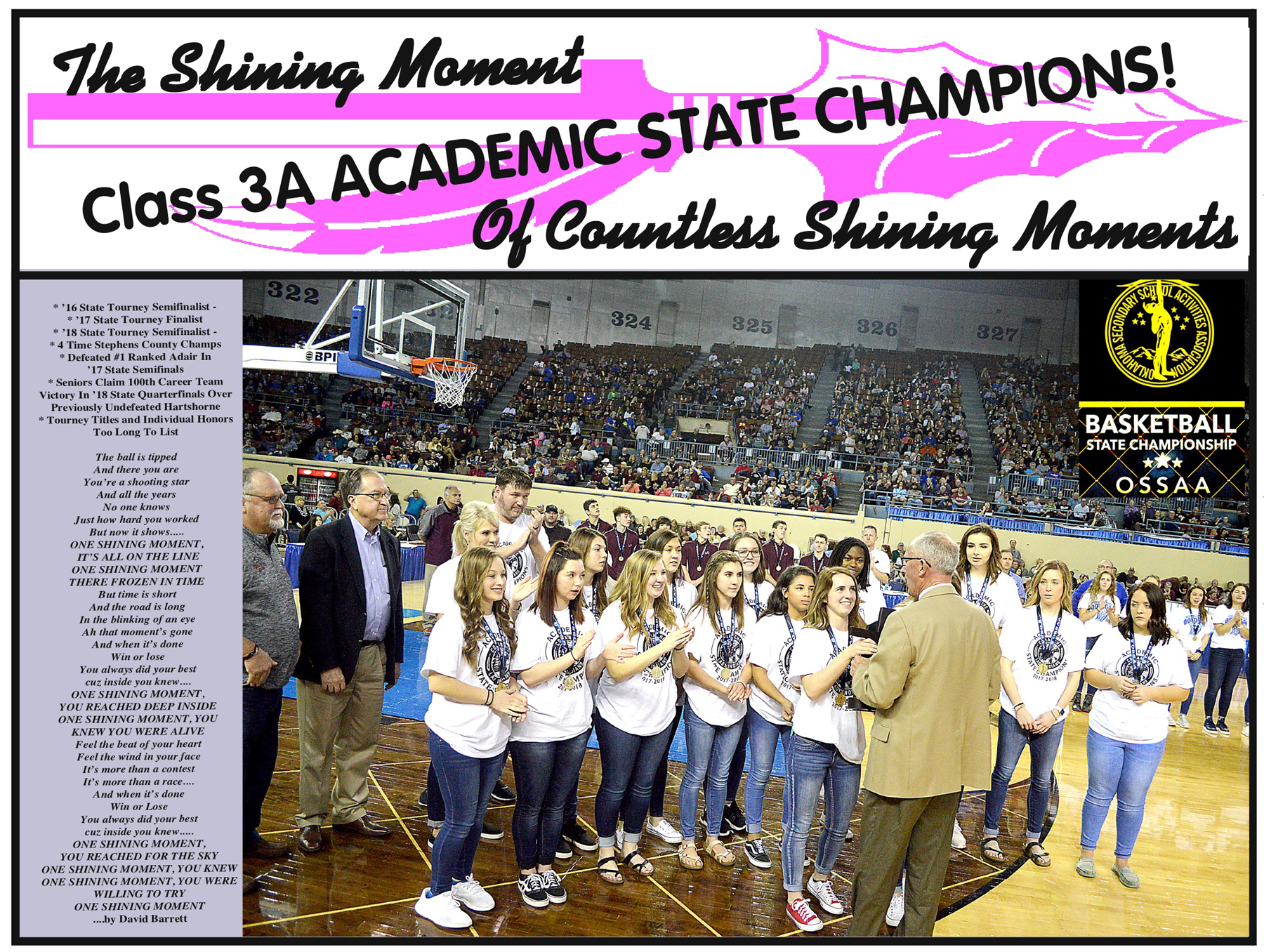 Comanche Carnival
One of the biggest annual events in Indian Territory or early Oklahoma was the Comanche Carnival held from 1903 to the late 20's.
Fifteen to twenty-five thousand people reporteldy would come daily to the three day event with the Rock Island Railroad adding excursion trains from Enid, Oklahoma Territory and Fort Worth, Texas to handle the increased demand for transportation to Comanche.
The Carnival grounds was on and near the present day Cowboy Park and rodeo arena (Clyde Burk Arena). Food, games, rides, races, rodeo and Indian exhibitions, baseball, Indian battle recreations, and dances were highlights. Famous people were often featured attractions including Frank James, Geronimo, Quanah Parker and many others were known to be in attendance over the years.
The Carnival provided visitors many things they had never seen before including the first airplane to fly in the area, hot air balloons, and Model T.
Indians came from far and near to take part in the horse racing and colorful costumed dancing and would camp on the hill east of the Carnival, many of them known to be from the Comanche Tribe and other tribes from the area. The Carnival committee would provide beef from local ranchers which the Indians would kill, dress and hang on drying racks at their camp near the Carnival.
The grandstands and grounds were always full of people and the visitors couldn't wait to return the next year, for the Comanche Carnival had a well known reputation for bringing new inventions and world famous entertainment and attractions such as Will Pickett bulldogging steers with his teeth. The carnival blended the new with old west traditions of the past.
Comanche Founders
A wagon train from Russellville, Arkansas in the 1880's passed through three and three-fourths miles northeast of the present Comanche townsite. Some of the wagon train decided to join the three families they found living there in dugouts.
The area soon became known as Tucker, named for a family living there, and a post office was established there in 1887 with Judge Christian D. Link as postmaster. The first store of Tucker was that of W.A. Yates who opened a grocery, hauling his merchandise into Indian Territory from Texas.
The granting of the Rock Island Railroad a right-of-way through Indian Territory in 1889 and the government's requirement of a railroad switch every ten miles, put the switch at the present day Comanche site.
J.D. Wilson, the town founder, completed the laying out of the town by 1892 and in January of 1893 the Tucker Post Office closed and was moved to the Comanche townsite with Link remaining as Postmaster and with most of Tucker's residents and the Yates' story following.
Shortly after the railroad came to the area, Johnny Wilson sold his lease, which is much of the present day site, to Joe Works "Buck•skin Joe", and brother George. Joe, who is historically reported as respected and trustworthy, was responsible for most of the southern site development, with Patterson Avenue originally planned as Main Street.
Wilson was responsible for naming the town "Comanche' in honor of the Comanche Tribe that had been one of the dominant Indian tribes of the area, passing over other suggestions such as "Wilson Town" and "Border Queen", among others.
The Rock Island Railroad arrived in the fall of 1893 and the boom was on. The town was officially incorporated November 23, 1898.
 
Comanche Newspapers Have Long Tradition of Recording History
Comanche Chief, first newspaper in Comanche, pre-1900's.
Comanche News, 1901, daily Republican newspaper, J.F. Copeland, publisher, duration unknown.
The American, 1902, publisher unknown, duration unknown.
Comanche Reflex, 1902, weekly Democratic newspaper, projected great pride in Comanche, Sanford Hardy, owner, duration unknown.
Comanche Leader, 1904, U.G. Wilkinson, editor, duration unknown.
American Reflex, 1912, publisher and duration unknown.
The Reflex, 1933, paper moved to Duncan during the depression and left Comanche without a paper.
The Comanche news, 33-34, Early Garey moved to Comanche and began publishing a weekly known as The Comanche News, exact time unknown.
Comanche News, 1951, purchased by Jim and Lorene Morris and continued in the family with the late Sam Morris, son, taking publishing chores until his tragic death. His wife, Pat Morris Wilkins (remarrying later), taking publisher and editor duties until the Comanche News closed in early 1992.
The Comanche Leader, 1987, short duration, Steve Ray, publisher-editor.
The Comanche Times 1992. Steve Bolton, a Marlow native, and family, moved to Comanche in August 1992 and published the first edition of the Comanche Times on September 3, 1992. The family had wanted to open a newspaper in Comanche and local inquiries as to whether Comanche wanted "THEIR OWN" newspaper was quickly answered with a town meeting at the Lions Club Den where a capacity crowd of civic leaders, business people, and citizens warmly greeted the Boltons and pledged their support for Comanche to "once again have their own newspaper". This was the answer the Boltons wanted to hear, as well as seeing first hand a friendly, Christian community to raise their family.
Today, The Comanche Times proudly continues to be home owned and family operated by the Bolton Family at 513 Hillery, Suite A in Calf Creek Center, it originated at 226 Oak Main, followed by a decade on North Rodeo Drive. Steve Bolton continues to serve as publisher/editor with assistance from his wife, Kelli, who is a math teacher at Comanche Middle School and newspaper office manager. The couple have two children, Ben, 25, and Veronica, 23, who assist with the family-owned business.
Famous Comancheans
*Vera Holding, OU's School of Writing 
*Toodles Renas, author of "Lock, Stock and Barrel", that commerated Oklahoma's 50th Anniversary, and also known as owner of "World's Largest Bird Collection" *Wynona Morris Nations, poet 
*Clifton Adams, known as one of America's best western fiction writers, 35 books published with three being made into movies. 
*Alvin Dark, famous in professional baseball history 
*Connie Combs, "1976 World Champion Rodeo Barrel Racer" 
*Clyde Burk, highly respected rodeo figure, multiple years in the 40's reigned as "World Champion Calf Roper" 
*Beverly Osborne, millionaire philanthropist, and founder of "Chicken in the Rough" franchise, world famous on Route 66 
*Robert Burns, served as Lt. Governor 
*Jed Johnston, severed as U.S. Senator 
*Terrence Clark, famous Oklahoma artist, well known for artwork of Will Rogers with famous Oklahomans in the background 
*Shelby Myers, Jr., artist 
*Fred Yates, starred in films with Will Rogers and known for his part in the movie "The Covered Wagon" 
*Silver Moon, Mike Martin, known as a Chief of the Caddo Tribe, renown artist who acted in films portraying Indian Chiefs and was stand-in for movie star Richard Dix. Silver Moon also had the distinction of his likeness being used for the famous "Big Chief" tablet that was used by millions of school children 
*Hoyt Axton, world famous rock, country and western singing artist and movie star. Presented a taped message while he was in Hawaii filming a Harley Davidson commercial and sent it to Comanche Times publisher Steve Bolton for presentation during Comanche's centennial celebration, Hoyt sang "Happy Birthday" to his hometown 
*C.P. Watson, Madison Square Garden "World Champion Bull Rider" 
*Rodeo Champions from early day to present day too numerous to list, Rodeo Drive in Comanche pays tribute to Comanche's proud western heritage and rodeo excellence 
* Ryan Jarrett, 2005 All Around World Champion Cowby and multiple year NFR qualifier.
*Arlene James, romance novelist.
*Janae Ward Massey, World Champion Barrel Racer